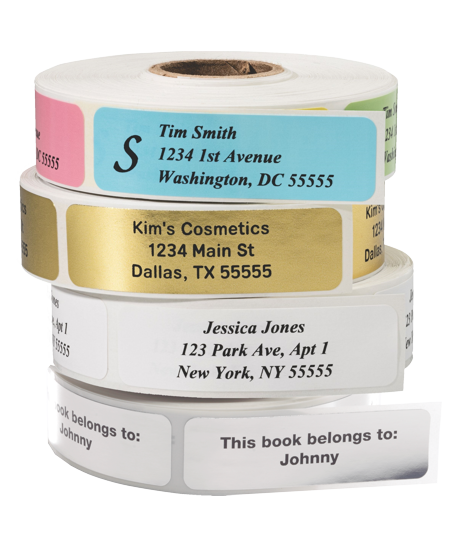 Label Dispenser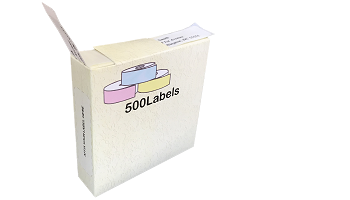 PRODUCT DETAILS:
Spacing on the labels may be changed to fit best on the labels.
We will not replace or refund labels that contain customer submitted
errors on the return address labels or shipping information.
All orders are processed and printed exactly as they are received.
Gold Foil, Silver Foil, and Clear address labels are $2.50 more than White and Multi-Color labels.
The backing material for Rolls of labels may be presented on either paper liner or plastic film liner.
Up to 4 lines, 36 characters per line.
DISPENSER INFORMATION:
Cardboard box dispenser (additional cost) may ship separately from personalized labels.
Assembly instructions can be found here: Dispenser Instructions
SHIPPING INFORMATION:
Allow 7-10 business days for delivery via First-Class Mail when 'Faster Shipping'
is selected during checkout.
Approximately 2 weeks for delivery when 'Economy Shipping'
is selected during checkout.
Sheets of Labels: shipping starts at $1.99
Rolls of Labels: shipping starts at $3.66 and varies based on your distance from Virginia.
Items may ship in separate packages, and could arrive on different days.
Orders can only be shipped to addresses in the United States.
Sales Tax will be added to orders shipped to:
AR,FL,GA,IN,KY, MD,MI,MN,NC,NE, NJ,NV,OH,OK,PA, RI,SD,UT,VA,VT, WI,WV,WY
For orders shipped to other states, buyers should consult a CPA or tax
attorney regarding their obligation to remit sales or use tax on their purchase.